Our sourcing organization
---
Our mission is to select the best products and services, and to manage, support and develop relationships with suppliers in a responsible and sustainable manner.
To achieve this, our purchases within the Group are categorized into 4 types:
Customer Equipment
& platforms
Network
infrastructure
IT &
technology
Indirect sourcing

Our sourcing teams are structured on two levels: global and local, depending on the purchasing areas concerned, and follow the Group's industrial strategies.
Sourcing at Group level
Multi-country sourcing action
Steering a strategy by sourcing category
Managing global supplier risks
Sharing best practices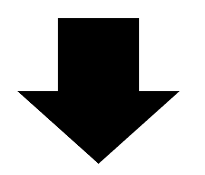 Sourcing at local level
Taking advantage of group contracts and the local market's specific characteristics / opportunities
Managing local supplier risks
Managing the operational contract
The joint venture

brings together Orange and Deutsch Telekom's sourcing for network and customer equipment, home & service platforms and IT. Created in 2011, BuyIn is equally owned by the two operators, who leverage order volume for better negotiations.
BuyIn in a few figures:
Our sourcing methodology is carried out by our buyers who manage the commercial relationship with our suppliers.
Thus :
they cover all required actions necessary for sourcing, in compliance with the principle of equitable treatment,
they monitor contracts and relations with suppliers,
they are the interface between the supplier and the specifier(s).