Orange CSR Suppliers Forum 2021 Replays
---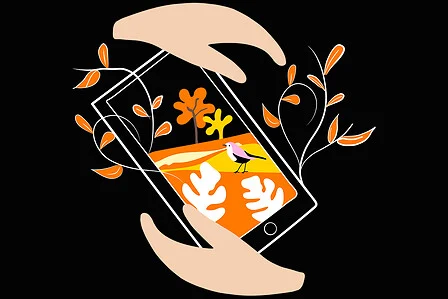 Tuesday, November 16th
Plenary 1 – Evolutions of CSR in Orange's ecosystem
Orange CSR Strategy – Matthieu Belloir, Head of Orange Group CSR (00:02:06)
Orange stakeholders' expectations – Carole Leboucq, Stakeholders Dialogue Manager at Orange Group CSR (00:08:35)
Regulatory evolutions – Elisabeth Saubadu, CSR Director at Orange Legal (00:22:40)
A voluntary CSR approach towards Orange suppliers – Delphine Jegoudez, CSR Project Manager at Orange Procurement & Supply Chain (00:33:25)

 
Plenary 2 – Net Zero Carbon by 2025 & 2040
Orange's commitment to Net Zero – Jean-Manuel Canet, Senior manager, environmental projects at Orange Group CSR (00:01:52)
Orange Group's scope 3 – Clément Ory, Energy & Climate Manager at Carbone 4 (00:11:17)
GPS Sustainable Sourcing Program – Magali Blaise, PMO at Head of Orange Procurement & Supply Chain (00:22:45)
Carbon emission reduction criterias in Equipment RFPs – Samuli Vaija, LCA expert at Orange Innovation & Dunja Kalow, in charge of CSR at BuyIn (00:34:18)
Carbon emission reduction criterias in Service RFPs – Olivier Zampieri, CSR and Sustainable Procurement Development Manager at Orange Procurement & Supply Chain & Jean-Michel Moreau, CSR Director at Orange DTSI (00:42:09)

 

 
Slides :
2-1 Orange's Commitment To Net Zero_Jean Manuel Canet
2-2 Analysis Of The Group's Scope 3_Carbone 4
2-3 GPS Sustainable Sourcing Program_Magali Blaise
2-4 Carbon Emisson Reduction Criterias In Equipment RFPs_Dunja Kalow & Samuli Vaija
2-5 Carbon Emission Reduction Criterias In Service RFPs_Jean Michel Moreau & Olivier Zampieri
Morning's Conclusion by Orange's CFO
Panel 1 – Circular Economy – Ecodesign
Ecodesign of Orange Brand Equipment – Jean-Noël Stehly, CSR Program Manager at Orange Innovation (00:03:11)
Ecorating of devices – Bertrand Grelot, Eco Rating delegate at Orange Innovation & Miquel Ballester, Product Management Team Lead at Fairphone (00:11:39)
Environmental assessment of equipment – Samuli Vaija, LCA expert at Orange Innovation & Klaus Verschuere, Technical Leader – Eco design at Cisco (00:29:10)
Q&A session (00:45:11)

 
Panel 2 – Circular Economy – Usage
Oscar project presentation – Ramon Fernandez, Orange Executive Director Finance, Performance and Development, Delegate CEO (00:04:25)
A buyer's standpoint on circularity contractual evolutions – Regis Coat, Senior Strategic Sourcer in Network domain at BuyIn (00:06:30)
A supplier's standpoint on circularity contractual evolutions – Pia Tanskanen, Head of Environmment at Nokia (00:13:30)
Orange circularity programs in MEA & France – Adama Coulibaly, Senior Manager, Procurement at Orange Côte d'Ivoire & Jean-Marc Brunot, Network dismantling manager at Orange France (00:19:30)
Servicization as an innovation – Jean-François Cognet, Head of CSR at Orange Business Services (00:27:17)
Conclusion of the panel – Florian Doussot, Oscar stream leader at Orange Procurement & Supply Chain (00:35:56)
Q&A session (00:37:46)

 
Panel 3 – Green Supply Chain
Definition of the green supply chain (00:04:04)
How do you implement Green Supply Chain in your organisation ? – Benoît Huver, Supply Chain Director at Orange Procurement & Supply Chain (00:08:03)
Chronopost testimony – Franck Philippe, Managing Director – Sales and Marketing at Chronopost (00:17:45)
Challenges and key factors of success in implementing the green supply chain – Olga Zlotnicka, Supply Chain Director at Orange Poland (00:24:53)
Green Supply Chain strategy (00:31:08)
Key messages to suppliers (00:41:55)
Q&A session (00:44:13)

 
Panel 4 – Human Rights & Working Conditions
New issues around forced and child labour – Bernardo Scammacca, Director of Supplier Performance Monitoring at Orange Procurement & Supply Chain (00:05:52)
Last child labour ILO report – EDH (00:11:42)
Stakeholders' expectations along the value chain – Jean-François Cognet, Head of CSR at Orange Business Services (00:22:46)
Industry initiatives tackling HR issues – Yves Nissim, Deputy Chief CSR Officer, Head of Governance and operations in CSR at Orange Group CSR (00:27:45)
JAC efforts on those issues – Patrik Hiselius, Senior Advisor, Digital Rights at Telia Company (00:28:20)
Nokia testimony – Elina Raask, Sustainable Operations Manager at Nokia (00:36:22)
Q&A session (00:48:57)

 
Wednesday, November 17th
Workshop 1 – How to design a CSR policy in line with Orange expectations ?
Slides : 3-1 How To Design A CSR Policy In Line With Orange Expectations_EcoVadis
Workshop 2 – How to start an SME journey towards ecodesign and circularity ?
Slides : 3-2 How To Start An SME Journey Towards Ecodesign And Circularity_Gingko21
Workshop 3 – How to engage in decarbonation and make good business ?
Slides : 3-3 How To Engage In Decarbonation And Make Good Business_BPI France